About P/M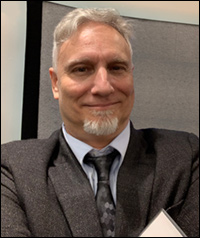 Pascarella Multimedia is a Professional content and strategy company with decades of successful experience designing, creating, and managing creative content projects that move and influence target audiences.
Whether it's through video, podcasts, articles, social media, or live streaming events - deploying dynamic content with the right message gives your business an advantage over the rest. If you're ready to boost your brand and reach prospective clients, contact us today.
The early 1990s were an exciting time and represent the dawn of the digital media revolution. Mike Pascarella, who founded Pascarella Communications Group and later Pascarella Multimedia, helped define how businesses create, target, and deploy electronic content. Brave and forward-thinking clients were eager to join us as we tested the boundaries of current computers and the early dial-up internet connections. Creative technologies and techniques led to us producing some of the first video content and interactive multimedia applications used within a business context.
Throughout the years, we've provided hands-on marketing and creative content services for many industries, including publishing, motorsports, education, finance, and much more. As strategic members of Chambers of Commerce, Boards of Directors, and Economic Development organizations, P/M has helped influence the growth and advancement of several communities and business regions. Our content deliverables span many media types, including audio podcast, corporate and educational video, photography, live streaming events, interactive applications, website design, application UI/UX, and even music album releases. Other services have included course development, copy/script writing, and Producer for live streaming events.
Fast-forwarding to 2020, P/M's experience and knowledge acquired over the years is leveraged every day, for every project. Combined with our continual refinement of cutting edge concepts and best-practices, you have the best of both worlds at your disposal. But most importantly, our primary focus has never changed - the needs of our clients. By taking the time to understanding your business, industry, brand value, and what drives your target audience - we're able to provide a more focused marketing strategy and purpose-built content.
If you're ready to learn about how creative marketing and content can help your business, call us today at
508-450-9641,
or email us at
info@pascarellamultimedia.com